I think she's caught the tattoo bug like her sister Peaches.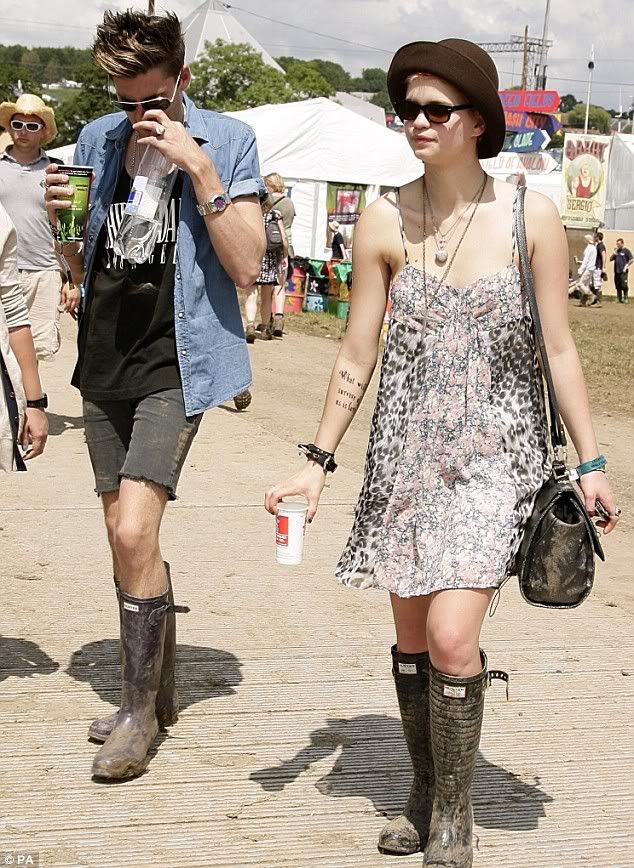 The newest addition is on her right forearm.
'What will survive of us is love', a quote taken from a poem.
She also has her mother's signature on her left wrist.
A ladybug on her right wrist.
A star on the back of her neck.
A outlined shape behind each ear.
A star on her leg.